The durable, semi-rigid shell that supports the limb while providing protection and housed within the shell are two adjustable distal air cells that provide compression and support the malleoli. AirSelect Standard Walker SoftStrike technology absorbs and dissipates shock, while the lightweight and lab-tested rocker sole combine to encourage a natural gait and a continuation of everyday activities. The AirSelect Standard walker boot offers a moderate level of support and Aircast's quality, effectiveness , and comfort in an economical model.
Indications
Severe ankle sprain
Postoperative immobilization
Size Chart:

Specifications: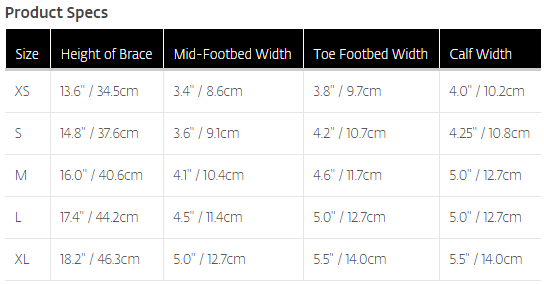 Our products have a limited Six Month warranty from the date of purchase against defects in materials and workmanship. Normal wear and tear during the usage of a product is not considered a defect.