One of the most advanced therapy systems available. Beneath the The Intelect Legend XT 2 Channel Combo Unit's award-winning, ergonomic design is a sophisticated, versatile, user-friendly system. The Intelect Legend XT 2 Channel offers a comprehensive range of therapies in a single, state-of-the-art unit that combines both electrical stimulation and ultrasound.
There is a newer version of this unit available - Chattanooga Intelect Legend 2 2-Channel Combo
Call us for Best Price or Request a quote 866-425-3209!

Features
Patented award-winning, ergonomic modular design
Easy-to-add modularity allows the addition of two additional channels of electrotherapy or a battery module
High contrast 5" (13 cm) FSTN LCD monochromatic user interface
Two independent electrotherapy channels, expandable to four independent channels
Multiple waveform electrotherapy-six clinical waveforms: Interferential, Premodulated, High Volt, Russian, Symmetrical Biphasic and Microcurrent
User defined protocols for your specific needs
Dual frequency ultrasound at 1 or 3.3 MHz
– Pulsed or Continuous Duty Cycles (10%, 20%, 50% & 100%)
– Comes standard with 5 cm² soundhead applicator
Three optional ergonomically designed soundhead applicator sizes available: 1 cm², 2 cm², & 10 cm²
Watertight soundheads for use in underwater therapy

*No longer includes Ultrasound Gel*

Optional Therapy System Cart maximizes storage of clinical supplies and organizes cables
Chattanooga warranties the unit for 2 years and applicator heads for 12 months from date of purchase
Operator Remotes allow treatment stop, start and pause, as well as change in amplitude at any time during a treatment session. Each remote is color-coded for designation between channels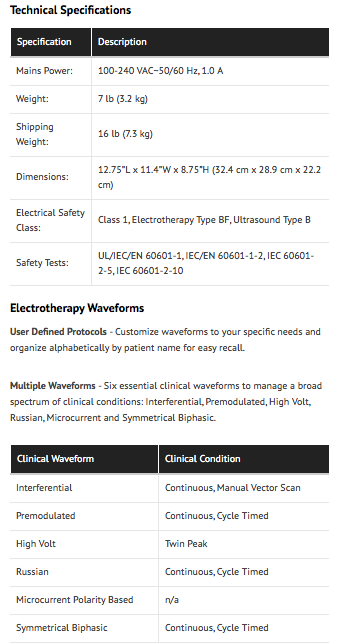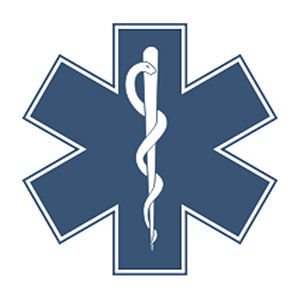 Class II Medical Device. The Chattanooga Intelect Legend XT Combo Unit is a Professional Therapy device.
These units are non-returnable. They are covered under a 2 year manufacturer's warranty.
This product is covered by a 2 Year Warranty from Chattanooga.