TREAT QUICKLY AND CONSISTENTLY ON THE GO.
Ideal for: Practices treating in multiple locations in or out of the office.
FASTER TREATMENTS.
BUILT-IN INTELLIGENCE
No need to memorize which treatment heads can be used at which wattage. The LightForce® built-in protocols recommend which treatment heads are acceptable or not recommended for different power levels.
DEEPER STRUCTURES
CLEVER DESIGN
User convenience and durability are brilliantly coupled in the new premium, extra-long fiber. The quick-disconnect heads make it easy to change out treatment heads and sense which head is in use.
Treat on the go with the lightweight LightForce® FXi Therapy Laser. With 15W of therapeutic power, the FXi is fully equipped to bring outcomes wherever you are treating. Weighs only 7 lbs.
The 40W LightForce® XLi is our most powerful laser ever. The increased power directly impacts the time needed to apply a therapeutic dose of light energy, allowing clinicians to decrease the time required to treat effectively. The higher power equips clinicians to treat deeper and faster while covering more tissue area with the new XL Treatment Cone.
The new Empower IQ™ Delivery System changes the game in laser therapy emission. Built to be user friendly and responsive, Empower IQ™ is the new generation of delivery technology.
PERFORMANCE
The LightForce® 15W FXi provides the results you need, wherever you are.
Lightweight

Rechargeable Battery for Portable Treatments

Fast Impact on Pain

influence

®

Technology

Empower Delivery System

High Definition Touch Screen Interface

Built-In Training Resources

Instant Replay Your Favorite Protocols

Flexible Architecture for Future Upgrades

Perfect Protocol Software

Comprehensive 2-year Warranty

Comprehensive Training Resources including Onsite Installation Training

0.5 – 15 Watts of Therapeutic Power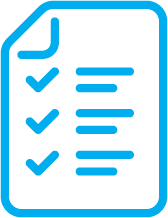 SPECIFICATIONS
Laser Type:

Class IV, Solid State
Laser Wavelength:

980/810 nm
Operating Modes:

CW or Pulsed
Aiming Beam:

650 nm, 4.5 mW
Dimensions:

15" x 11" x 8" | 38 cm x 28 cm x 20 cm