Game Ready GRPro 2.1 Cold and Compression Therapy Control Unit
SKU:

550500-03

UPC:

641489943497
The Game Ready GR Pro 2.1, also called the Game Ready Ice Machine, is the Professional athlete's choice for faster recovery. Now you can simply and simultaneously apply active pneumatic (air) compression and adjustable cold therapies to reduce swelling, minimize pain, and speed and enhance your body's natural healing abilities. That's because Game Ready integrates proven cold and compression therapies in a revolutionary treatment system that sets a new standard of care in injury and post-operative recovery. Game Ready is helping more and more athletes and patients to come back faster after an injury or surgery.
CLINICALLY PROVEN PERFORMANCE
The game-changing GRPro 2.1 integrates intermittent pneumatic compression and cryotherapy to reduce pain and swelling, reduce muscle spasms, enhance lymphatic function, encourage cellular oxygen supply, and stimulate tissue repair – naturally and without narcotics. Compared to traditional RICE applications, the Game Ready System offers more therapeutic benefits. And that means improved outcomes for patients and greater care satisfaction for providers.
Accelerate your Healing with the new user-friendly Game Ready GRPro 2.1 Control Unit. The GRPro 2.1 control unit gives you and your patients better information and more control over their treatments. Pressure, temperature, and time are easily monitored and adjusted with the touch of a button or the turn of a dial. Accessories, such as a carry bag and rechargeable battery pack, make the portable system even more convenient when providing treatment on the go.
Want to help your patients get more out of their physical therapy? Game Ready uniquely integrates proven cold and compression therapies in a dual-action treatment system that sets a new standard of care in injury and post-op recovery. Featuring innovative ACCEL technology, Game Ready simultaneously circulates ice water and delivers intermittent pneumatic compression through anatomically specific wraps. Giving your patients the upper hand against swelling and pain, Game Ready effectively enhances the body's natural repair mechanisms and speeds healing.
FEATURES
Thousands of physicians, physical therapists, and teams in virtually every professional sport choose the Game Ready system:
ACTIVE CRYOTHERAPY


In a continuous exchange loop, rapidly circulating ice water actively and evenly removes heat and cools the injured tissue to reduce edema, muscle spasms, and pain.

ACTIVE COMPRESSION THERAPY


Intermittent pneumatic compression actively mimics natural "squeeze and release" muscle contractions, helping to pump edema away while stimulating the flow of oxygenated blood.

CIRCUMFERENTIAL COVERAGE


Air pressure conforms the anatomically engineered, low-profile, circumferential wraps to the body for better surface contact, enhancing the system's ability to deliver consistent cooling and to pull heat away from the injury site.

FASTER, DEEPER COOLING


Faster, deeper-penetrating, longer-lasting intramuscular cooling slows cellular metabolism, helping the body to minimize secondary tissue damage – and less damage means faster recovery.

PORTABLE CONVENIENCE


Easy portability and an available battery pack enable convenient therapeutic treatment on the go, on the sidelines, or wherever required.
Call for Our Best Pricing! 866-425-3209
Download a Copy of the User Manual: Click Here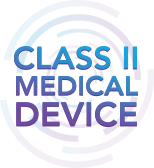 - Recommended for Professional use only.
Caution, Warnings, and Requirements:
Cold Therapy should not be used by persons with Diabetes, Raynaud's or other vasospastic disease, cold hypersensitivity, or compromised local circulation. Please consult with your healthcare provider.

Disclaimer: By placing your Order, You must agree to the statement below:
My physician has prescribed this product for my medical condition. I will read and carefully follow the manufacturer's directions provided with the unit. I assume all responsibility for the use/misuse of this cold therapy product. I will contact my physician immediately in the case of any untoward reactions caused by use of this unit. By clicking "Add to Cart" you certify your acceptance of the above statement.
Warranty And Return Information:
Due to the medical nature of this product, we cannot accept returns once the product has been opened. If the unit is defective, it is covered under the manufacturer's warranty and a warranty replacement for the unit and/or pad will be issued from the manufacturer.


Manufacturer's Warranty
GR Pro 2.1 Unit: 2 Year
Connector: 1 Year
Wraps: 1 month
Game Ready control units are covered by a limited two-year manufacturer's warranty. The dual-action heat exchangers of all wraps are covered by a limited one-year manufacturer's warranty. To obtain warranty coverage, your product(s) must be properly registered at the time of purchase.
Click to REGISTER NOW at Game Ready.