Premium lightweight cooling towel designed to cool you down, not slow you down! The Enduracool Techknit Cooling Towel in pink is engineered for elite athletes so they could keep cool and recover during training or competition, but suitable for anyone and any activity. Bring the cool with you wherever you go to stay refreshed when the temperatures rise. When activated, the ultra-stretchy breathable fabric cools down to 30 degrees below your average body temperature. Just wet, wring and snap, and the chemical-free towel will instantly begin to cool, and stay cool for up to 2 hours with the ability to reactivate. The soft mesh machine washable fabric provides you with years of reliable use. Don't let the heat stop you from going outside or interfere with your workout. Keep cool no matter the condition with the premium Techknit Cooling Towel.
How it works: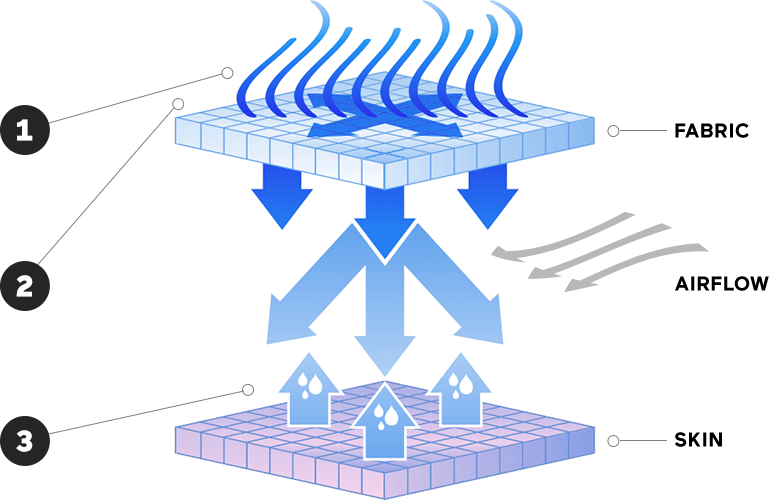 The thermoregulating technology inside the Techknit Cooling Towel works by absorbing moisture and perspiration in the fabric where the unique fibers circulate water molecules, and regulates the rate of evaporation to create a prolonged cooling effect. The durable and soft towel will cool to about 30 degrees below your average body temperature and last up to 2 hours. The towel can easily be reactivated when the cool feel goes away. As long as the towel is damp and has airflow, it will remain cool and keep you comfortable.
Specifications:
Towel Dimensions: 12.25" x 33"
90% Polyester, 10% Nylon