5 Channel Models with Unequaled ComboPlus Combination Therapy
The only 5 channel device available. All channels allow fully-independent treatment setups as well as ComboPlus technology, which offers Ultrasound in combination with Interferential, Pre-modulated, Biphasic, High Voltage pulsed stimulation, and Russian stimulation using any available electrotherapy channel. The unit also comes with a two-year warranty.
Exclusive TARGET & TARGET SWEEP for Interferential Treatments
There is no easier, more efficient way to focus treatment precisely where it is needed than with this Dynatron unit! Simply glide your finger across the TARGET touchpad to move the center of interference to the site of your patients pain. Available on all 25 Series electrotherapy devices.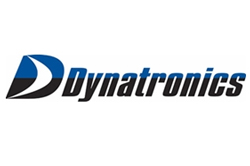 OCB:

$100 OFF - Coupon: DYNA100