Designed for use with the Ossur Cold Rush Cold Therapy System delivers continuous cold therapy to the hip, knee, ankle, back or hand. The unique, unbroken loop covering on the top portion of our Cold Rush Pads allows for use without foam wraps. Simply use the elastic straps to secure the Cold Rush pad in place. The patient can utilize the pad under postoperative bracing systems.
Use with the Cold Rush or Cold Rush Compact Cold Therapy Systems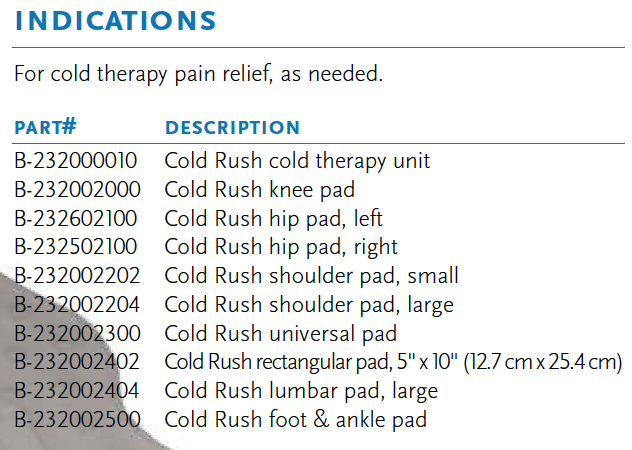 Read through our Cold Therapy Tips and Tricks here.